Noun 1. sound bite - a very short speech; usually on radio or television.

(Communication Arts / Broadcasting) a short pithy sentence or phrase extracted from a longer speech for use on radio or television.

A brief statement, as by a politician, taken from an audiotape or videotape and broadcast especially during a news report.

TAKE AN ORDINARY SENTENCE AND MAKE IT MEMORABLE.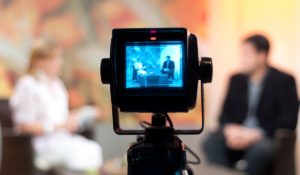 News soundbites are "stand alone". The reporter or interviewer's voice and questions will not be heard.  Therefore, you must begin your answer with a complete sentence that can stand by itself.

Here's one I came up with for a friend of mine who does Real estate:

Caren Horstmeyer, Frank Howard Allen Realtors - turning REALTY into REALITY.

There are many ways of coming up with soundbites, however the most effective is brain storming. Whether this takes place as part of the longer "
Media Training Workshop
" where participants pair up & brainstorm quotable quotes - or it's just you and me, going over what is your main message and finding a memorable way to encapsulate it... you'll come away with something memorable.

It will make getting your message across so much easier, fun and get you noticed.

Having effective soundbites in your repertoire will allow you to relay your message in a way that is easy, fun and will get you noticed.