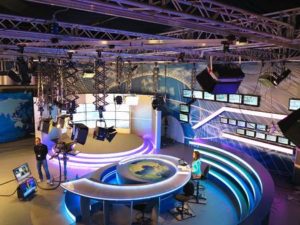 If your organization has employees who need to get up to speed on the company message, or prepare for a media onslaught, then this is the workshop for you.
Generally, the Media Training Workshop works well when everyone needs to get on the "same page." The group setting is inspiring and also creates a team building effect where everyone feels like they are "in this together."
During this workshop we cover several exercises to help individuals prepare their message, stay on message, soundbite development, record 2 on-camera interviews, one at the beginning of the day and one at the end (to show the progress!), image consulting, body language, personal and peer critique and coaching.

I am in communication with all the participants both before and after the one day training, not only to help allay any fears going into the workshop, but also to provide coaching and reminders after the fact. Participants find this particularly helpful if they are preparing to go on television. Having that reassuring conversation right before the media appearance can really make a difference to the energy, flow and obviously outcome.
DETAILS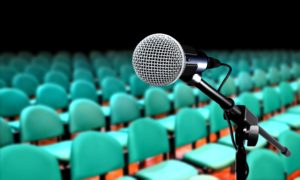 8 hour Media Training Workshop

maximum of 12 people.

What you get:

Media Trainer

Andrea Devaux p
rovides on camera interviews (practicing soundbites and interviews), coaching, image consulting, soundbite and message preparation, consultations via phone before and after the workshop and course materials to take home.
Camera

Michele Dennis
We supply lavaliere microphones, camera and lights, as well as a digital copy of each participant's before and after interviews.
For out of town travel we ask that the return flights, expenses and hotel stays are covered.