From the boardroom to the newsroom, nearly every job requires speaking in front of a group. In this age of political correctness and viral social media moments, "winging it" can be a risky business. It's no wonder that three out of four people suffer from speech anxiety.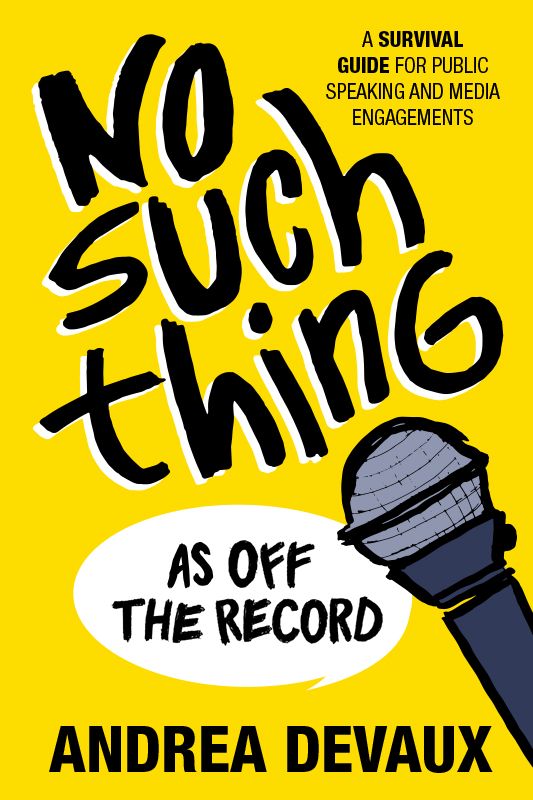 No Such Thing as OFF the Record is your survival guide for effective public speaking. It will arm you with the skills to navigate tricky Q&A scenarios and avoid unexpected pitfalls like commenting off the record to a trusted source.
Whether you're just looking to improve your elevator pitch or preparing for a national media campaign, No Such Thing as OFF the Record's step-by-step coaching provides a complete checklist for how to say what you came to say and not be led off-topic…even under fire.
ORDER NOW!
Retail price $14.95